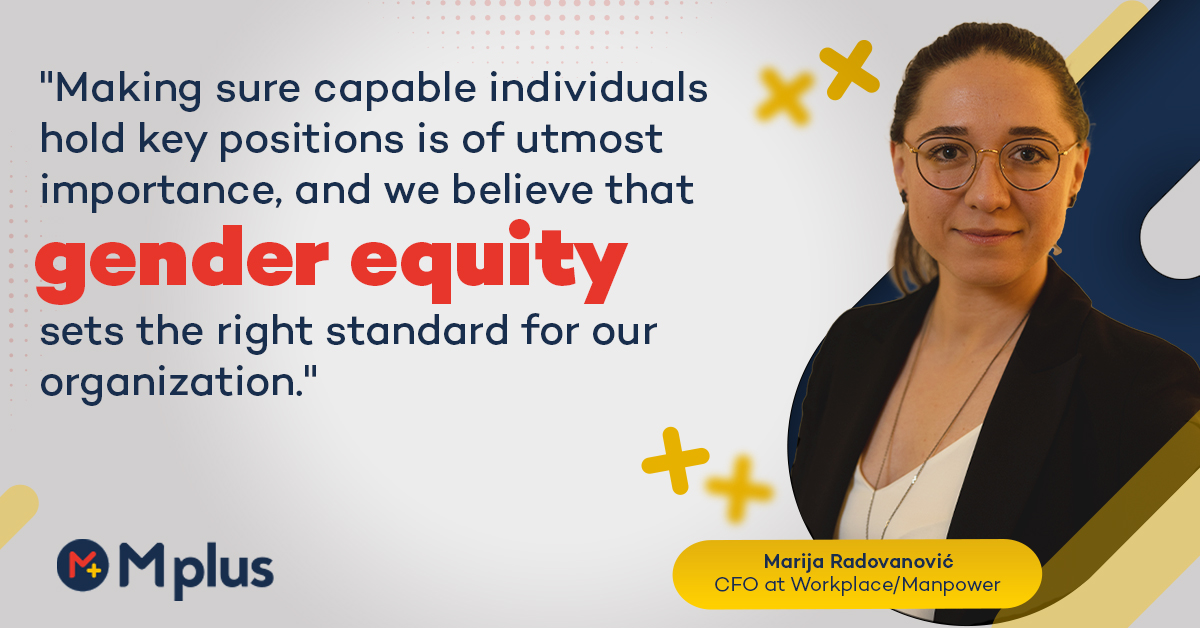 As the European Commission imposes an obligation on listed companies to enhance gender diversity in management, Mplus has already surpassed expectations. While an EU report reveals that only 27 percent of women hold board positions in Croatian listed companies, Mplus boasts an impressive 43 percent representation.
Looking ahead, Mplus is determined to continue this progress. Marija Radovanović, set to take on a key financial leadership role within the Mplus Group, shares this ambitious goal. 
"Our goal is to achieve a 51 percent representation of women in our management teams. This demonstrates our strong commitment to increasing female representation in management and reflects our recognition of the unique and different perspectives that women bring to the table. Additionally, we are dedicated to empowering the talented women within our organization, encouraging them to aspire to and excel in management roles," she said in an interview with the Croatian daily business newspaper Poslovni dnevnik.
Marija's journey to the position of executive finance director serves as a testament to the company's commitment to meritocracy. 
"Ensuring that capable individuals occupy key positions is of paramount importance to us as they guide our company towards its fullest potential. We believe that gender equity serves as the right benchmark for our organization," she said, adding that she advanced through her career based on her knowledge and proven results. 
However, she acknowledged that historical factors and insufficient support systems have contributed to the low number of women in management positions. The trend continues because women often do not perceive these roles as viable options for themselves, she explained. Furthermore, the challenge of balancing career and family aspirations along with inadequate support systems within society adds another layer of complexity.
Addressing these barriers head-on, Mplus actively works towards gender equity and organizational change. 
Soon, Marija will embark on an exciting new journey as she assumes the role of one of the two management board members and executive director for finance at Workplace, a new business vertical within Mplus Group. Emerging from the partnership with a group of companies in six Southeastern European countries, most of which are licensed by the American company Manpower, and with a focus on integrating new technologies and implementing innovative talent solutions, Workplace aims to establish itself as a prominent industry player in the region.
For the full interview with Marija Radovanović and an in-depth exploration of Mplus's efforts to empower women in management, please visit the link here.