Seamlessly connect your customers to your brand and win their hearts
Linguistically and natively speaking agents at competitive cost
Full transparency on governance and performance management
Real-time quality and efficiency monitoring
Transforming clicks into purchases with the magic of seamless shopping experiences and simply stand out from the crowd
Brand Loyalty Beyond Reason
Boost the brand experience to thrive the brand loyalty with our hyper-personalized contact center approach.
Increased Productivity
We're here to help. Discover the boost in productivity by outsourcing the right activities to the right partner who is an expert in his business area.
Higher Quality Service and Offerings
Our highly-educated team of experts can elevate the quality of your customer service to give you a competitive advantage.
Low AHT and High FCR
We focuse on low AHT (average handling time) and high FCR (first call resolution) scores to keep the CSAT always at the desired level in fast-paced world of e-commerce.
Scale Down Back-Office Expenses
Time-consuming and labor-intensive tasks are on us. You can just focus on your core business.
Integrated Omnichannel Infrastructure
Keep the customer information unified across all channels to ensure agents have an insight of previous interactions and develop an empathic communication.
From browsing to buying, transform customer data into value with excellence 
Streamline customer communication and entrust our team of specialists to guarantee your customer service platform is always on, accessible through all channels, and available 24/7.
Inbound
Social Media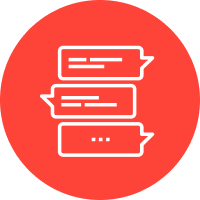 Chat
Outbound
Ticket
E-mail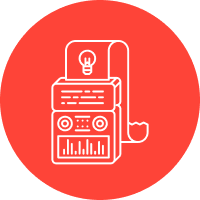 2nd Level Sup.
Backoffice
Collection
Our unique services take us beyond being a contact center 

Customer Experience
We create 360° omnichannel communication solutions via personalized platforms to facilitate both customer and agent experience and to tap into customer insights and expectations to constantly improve satisfaction.

Tech Products
We provide an agile approach to transform your customer experience value chain into a digitalized, human-centered environment. We create software that digitizes the entire customer care journey under one roof.

Consultancy
Our holistic approach allows us to enhance our partners' operations and makes us a "one-stop-shop" through industry-leading expertise, cutting-edge technology, and continuous improvement culture.
Ready to create next-gen customer experiences?