Your secret ingredient to enhanced customer care in food delivery 
Linguistically and natively speaking agents at competitive cost
Full transparency on governance and performance management
Real-time quality and efficiency monitoring
Ensure continued success in the long run with hyper-personalized customer care
All-Level Channel Support (1st, 2nd, 3rd)
While the 1st and 2nd level support handle general enquiries, data gathering, feedback on markets and customers, fraud management, training content creation/evaluation, and escalations the 3rd level support focuses on complex cases like incident management.
Complaint Management
We handle customer complaints through communication channels such as email, phone, and chat or by monitoring reviews on the internet and social media. We respond quickly, ask the right questions, take necessary actions or escalations, and verify the resolution. Complaints are stored in the client's database for further analysis to improve processes.
All Stakeholder Management
We act as a communication bridge between our partners, their customers, and third parties within their ecosystem. We, as a control mechanism, ensure seamless information flow between parties and completion of end-to-end order cycle.
Escalation Center
As an escalation hub, we dispatche complex and niche requests (e.g. payment, IT, GDPR, food safety, and fraud-related) to 2nd and 3rd level support lines and client departments as an escalation hub. This ensures timely handling and immediate necessary actions for resolution.
Continuous Improvement & Training Support
We regularly evaluate and suggest changes to improve operational efficiency and effectiveness, including creating informative slides/guides, applying quizzes and surveys to agents, and providing onboarding training for clients' service providers. This maintains the desired level of quality in our operation.
Real-Time & Workforce Management
We leverage our flexibility and scalability in resourcing to create optimal scheduling for our partners without degrading performance even during peak hours. Through continuous real-time monitoring, we identify and correct inefficiencies to increase the productivity and sustainability of the operation.
Stand out in an extremely competitive, fast-evolving market and increase profit by gathering loyal customers
Simplify communication with customers and let our team of experts ensure that your customer care platform is available 24/7 and accessible through all communication channels.
Inbound
Social Media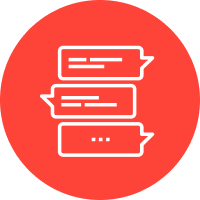 Chat
Outbound
Ticket
E-mail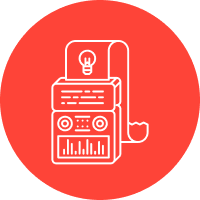 2nd Level Sup.
Backoffice
Collection
Our unique services take us beyond being a contact center 

Customer Experience
We create 360° omnichannel communication solutions via personalized platforms to facilitate both customer and agent experience and to tap into customer insights and expectations to constantly improve satisfaction.

Tech Products
We provide an agile approach to transform your customer experience value chain into a digitalized, human-centered environment. We create software that digitizes the entire customer care journey under one roof.

Consultancy
Our holistic approach allows us to enhance our partners' operations and makes us a "one-stop-shop" through industry-leading expertise, cutting-edge technology, and continuous improvement culture.
Ready to create next-gen customer experiences?