The food delivery industry is experiencing tremendous growth as more people prefer to order food or groceries online for delivery to their homes. In the food delivery segment alone, users worldwide are expected to reach 2.64bn by 2027.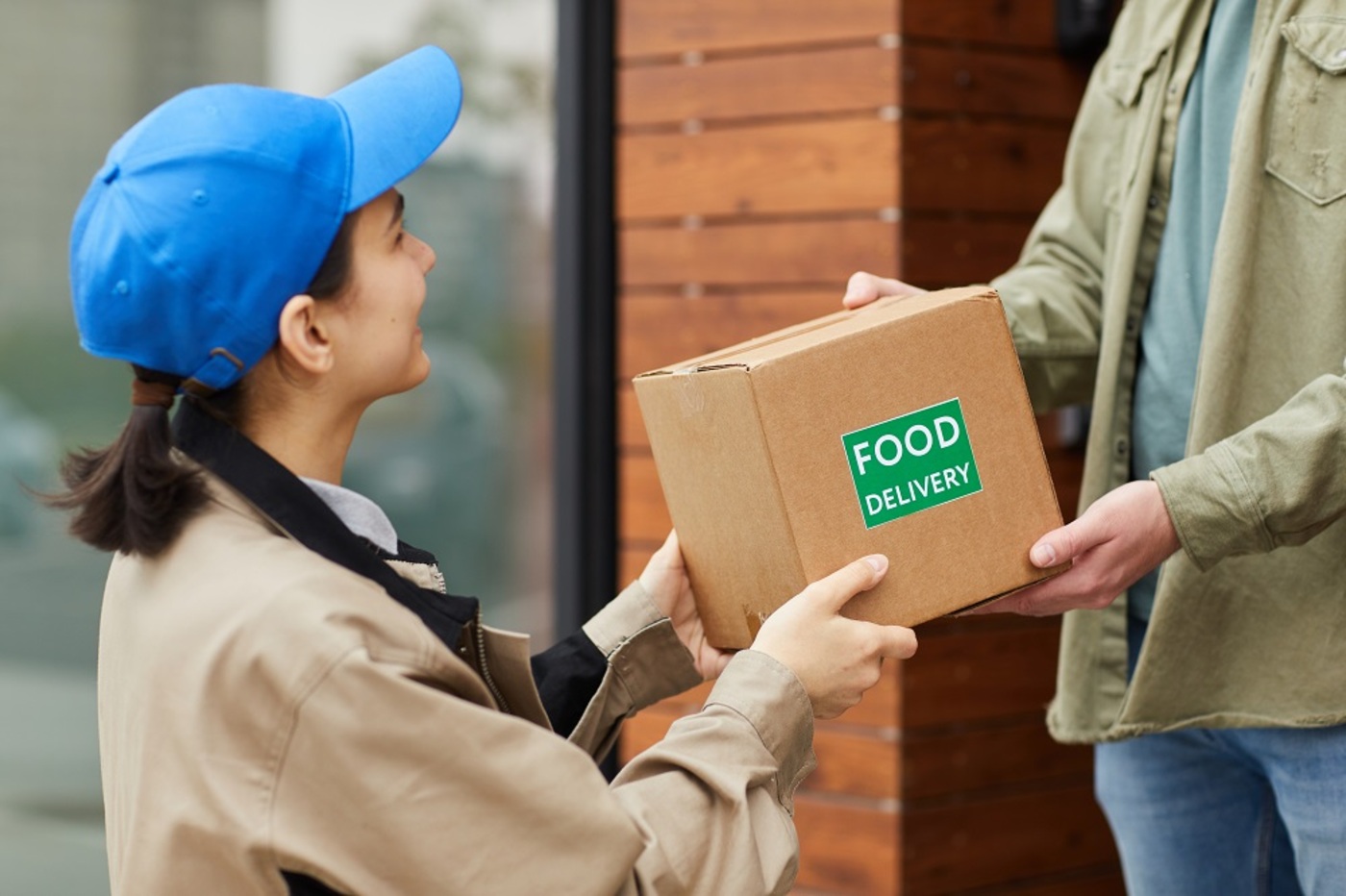 The trend of online food delivery services shows no signs of slowing down. The market is projected to reach a volume of $1.45tn by 2027. With such immense potential, the competition in the market is intense, making it crucial for food delivery businesses to differentiate themselves by offering exceptional customer experiences.
To help you get ahead of the competition and meet the expectations of customers, we're taking a closer look at the key challenges businesses face and exploring how you can solve them with Mplus services.
Biggest Challenges Faced by Food Delivery Businesses
Many factors, such as a lack of process automation, working with a wide variety of merchants, a shortage of talented customer service professionals, and an inefficient tech stack, contribute to the quality of customer experience and can prevent businesses from achieving a continuously growing market share.
Here's a closer look at the main challenges players in this market can face due to these factors.
1. Addressing Shifting Customer Preferences
Customers today are demanding convenience and quality, and with new players entering the market with low margins, they are increasingly spoiled for choice. This makes the customer base even more unstable and brand loyalty harder to maintain.
To combat this, businesses must deploy effective marketing strategies and tactics to improve the customer experience and retain customers.
However, even the best marketing will not make up for unmet customer expectations in the delivery process. That's why having an agile system that prevents such inefficiencies and enables a seamless delivery is crucial.
2. Unstable Market Prices
The food delivery industry is subject to various factors that can significantly impact prices. Therefore, businesses in the market face challenges in keeping up with market prices and establishing a profitable pricing strategy.
They must also deal with the inflation and revenue deficits of their partners and adopt pricing models that help them compete with rivals, adding pressure to margins and affecting profitability.
To succeed in this competitive market, businesses must develop a comprehensive pricing strategy that balances customer expectations with their business objectives.
3. Ensuring Food Quality
Maintaining high food quality is paramount in the food delivery industry, as it is key to providing a great customer experience. To deliver quality food to customers, a robust quality control process must be established, from sourcing to preparation and packaging.
Therefore, establishing strict quality control measures that adhere to industry standards is critical. This can involve partnering with merchants that maintain high standards of food preparation and packaging.
4. Achieving Order Accuracy
Falling short of achieving order accuracy can lead to unhappy customers and ultimately damage the business's reputation.
To provide a positive customer experience by accurately delivering orders, businesses must have an efficient order tracking system that ensures orders are delivered to the right address, with the correct items and specifications.
Using technology, such as GPS tracking, businesses can monitor the delivery process in real time and ensure that orders are delivered accurately and on time. Also, talented customer support teams can calculate order accuracy rates and detect operational components that have room for improvement.
5. Merchant Acquisition and Management
A diverse range of merchants is crucial to offering a variety of options to customers. However, it can be challenging for food delivery businesses to establish relationships with merchants.
Businesses should reach out to merchants with a collaborative approach and join forces to complete their acquisition and onboarding process seamlessly. To have a steady stream of deliveries, they need to track the activity of merchants and proactively call inactive ones.
6. Timely Delivery
Customers expect fast delivery times, and delays can lead to negative reviews and frustrated customers. So businesses must have an efficient delivery system in place, including real-time tracking, routing optimization, and efficient communication with drivers and customers.
By leveraging CX technologies and data, businesses can streamline their delivery process, improving customer satisfaction and ensuring loyal customers.
7. Complaint Management
Mishandling customer complaints can result in negative word-of-mouth, which can lead to losing loyal customers. Considering that acquiring a new customer is five times more costly than retaining existing customers, it is true that complaint management is a crucial aspect of business success.
Managing complaints effectively allows businesses to gather valuable customer insights and help them evaluate their processes and identify areas for improvement, leading to reduced costs, increased profitability, and consistent customer satisfaction.
8. Managing Peak Hours
Managing peak hours can be a daunting task for food delivery services, as they must handle a surge of orders while ensuring timely delivery to customers. To ensure service quality during busy hours, businesses need to equip themselves with agile customer care services.
These services should have the capability to schedule orders accurately, manage a flexible workforce, and ensure speedy and seamless communication with both customers and carriers.
9. Providing an Omni-Channel Experience
Today's tech-savvy customers want the ability to order, track their orders, and reach customer service for inquiries or complaints through multiple channels, including mobile apps, websites, and social media platforms.
To offer an integrated customer experience, businesses need to partner with experienced call center providers that offer skilled team members and end-to-end CX technologies. These technologies connect all channels and enable seamless communication with customers, leading to consistent experiences.
10. Recruiting the Right Team Members
Despite having top-notch products and services, businesses cannot provide an exceptional customer experience without a human touch. Businesses must seek skilled team members, or partner with BPO service providers, to maintain a highly proficient, native team and achieve unified workforce management.
By doing so, businesses can ensure that their customers receive a seamless and satisfactory experience every time they make an order.
Mplus' Recipe for Achieving Exceptional Customer Experiences and Overcoming Challenges
As one of the world's leading BPO service providers specializing in CX optimization solutions and services, we build hyper-personalized customer care systems and help businesses reach native team members.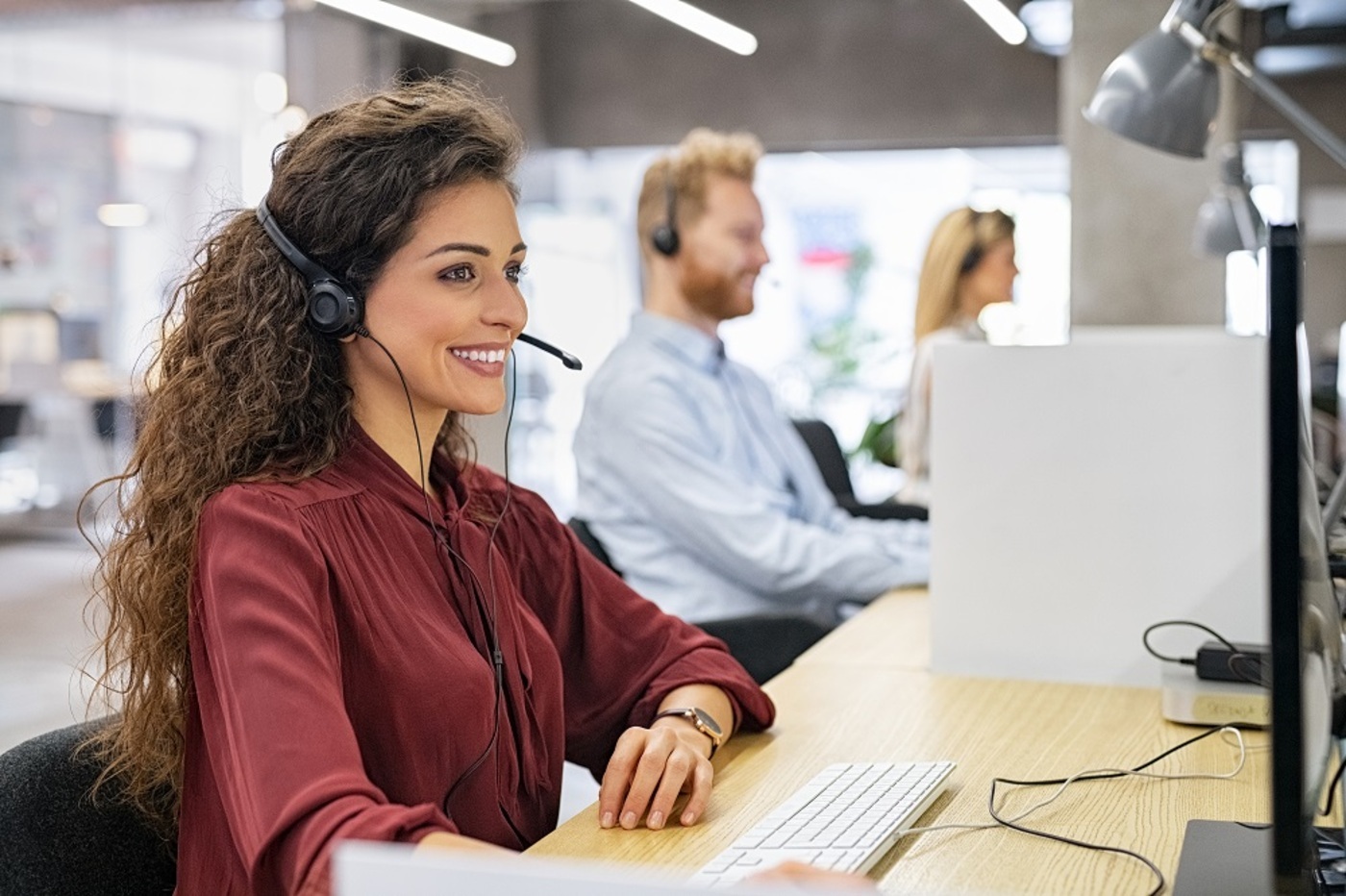 We understand that delivering exceptional customer experiences is crucial for businesses to thrive, especially in the food delivery industry. That's why we have developed a recipe for success that helps our clients overcome challenges of the industry and achieve customer satisfaction.
Our recipe involves partnering with our clients to detect inefficiencies in their call center service processes and identifying the best solutions, services, and team members tailored to their needs and business goals.
Here is our service spectrum for players in the food delivery industry.
 

All-Level Channel Support (1st, 2nd, 3rd)
The main focus of 1st and 2nd level support includes handling general inquiries, data gathering, providing feedback and insights about markets and customers, fraud management, training content creation/evaluation, and escalations. And 3rd level support focuses on more complex cases, such as incident management.
Complaint Management
Mplus manages customer complaints with full professionalism in a structured way through either the client's communication channels or by proactively monitoring reviews on the internet (Google and Trustpilot) and social media.
We respond quickly, listen, and ask the right questions to identify the complaint, take necessary actions or escalations, and verify once the complaint is resolved. All complaints are also stored in the client's databases for further analyses to improve.
All Stakeholder Management
We act as a communication bridge between clients, their customers, and 3rd parties in their ecosystem. We, as a control mechanism, ensure seamless information flow between parties and completion of the end-to-end order cycle.
Escalation Center
Mplus, as an escalation hub, dispatches more complex and niche types of requests (such as payment, IT, GDPR, food safety, and fraud-related) to 2nd and 3rd-level support lines and the client's relevant departments. This ensures that escalations are handled promptly and necessary actions are taken immediately.
Continuous Improvement & Training Support
Our team continuously screens and evaluates all available processes and content, and applies/suggests changes to improve operational efficiency and effectiveness.
To keep the quality of the operation at the desired level, informative slides/guides are created, and quizzes and surveys are applied to agents through learning platforms. We can also provide and support onboarding training for other service providers of clients.
Real-Time Workforce Management
As a reliable and trusted partner, Mplus leverages its flexibility and scalability in resourcing to create optimal scheduling for customers without degrading performance even during peak hours. Through continuous real-time monitoring, we identify and correct inefficiencies to increase operations' productivity and sustainability.
If you are interested in achieving outstanding results with your food delivery business, we would be delighted to inform you about how we can help you solve industry challenges.
Let's Join Forces to Transform Your Customer Experience Operations 
for Constantly Improving Satisfaction & Business Growth!