Breaking Language Barriers in Customer Service with Buzzeasy
In an era where one-size-fits-all marketing no longer suffices, organizations across industries commonly seek the quickest and most effective means to engage customers. The only way to tackle this challenge is to offer personalized experiences that align with customers' cultures and proactively meet their needs.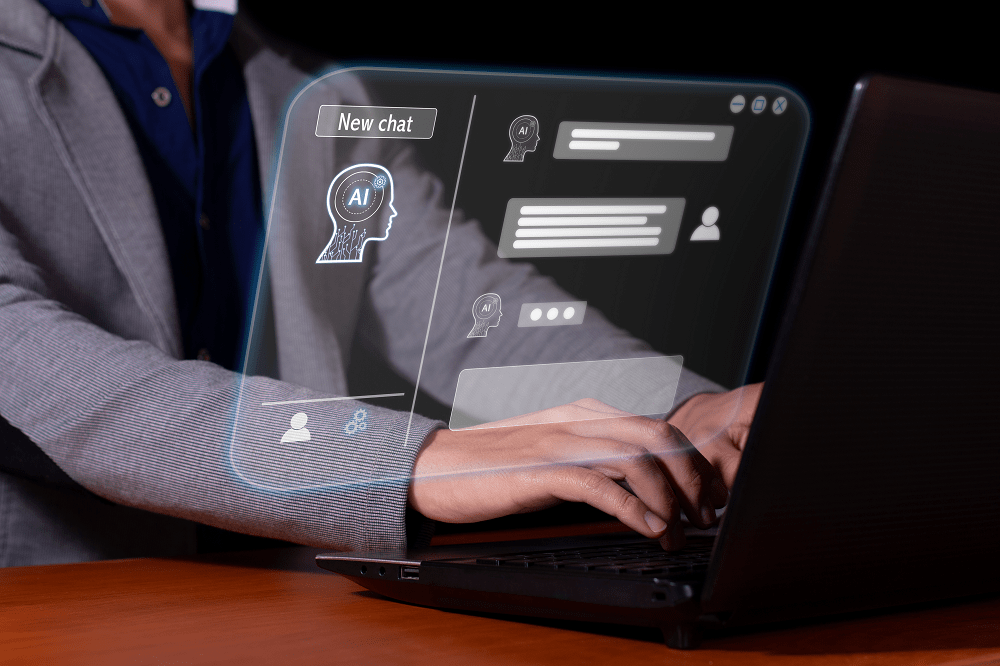 Customer interactions are one of the most critical aspects of customer service, defining the quality of experiences. Yet, most global organizations struggle to deliver seamless customer interactions in customers' preferred language. In fact, 29% of businesses lose customers due to a lack of multilingual support.
AI-powered customer service can be the solution to this situation. In this blog post, we'll delve into all aspects of AI-powered multilingual customer support and explain how Mplus Buzzeasy can help overcome language barriers in customer interactions.
Customer Service and AI Fusion for Multilingual Support
To ensure effective multilingual customer support, businesses must prioritize accessibility for customers irrespective of their language, culture, or location preferences. Given that 65% of customers favor content in their native tongue, it becomes imperative for organizations to invest in delivering meaningful communication. 
Transforming this vision of multilingual support into reality hinges on augmenting native-speaking human agents with  generative AI and machine-learning tools. These native agents possess the advantage of interacting with customers confidently while adhering to cultural norms and understanding the local market dynamics. They can even contribute to business growth through proficient upselling and cross-selling techniques.
However, even with agents proficient in specific languages, there may arise situations where they require assistance. In such cases, Conversational AI and translation tools can prove invaluable by helping agents translate customer messages from foreign languages into their own, ensuring seamless communication. 
For example, when  enhancing BPO services with AI, Mplus offers a comprehensive CX suite to its customers equipped with AI-powered contact center software, Buzzeasy. 
This AI-driven approach ensures that business processes are operated by highly skilled native-speaking agents, supported by Buzzeasy's intelligent chatbot and AI-based translation features.
The Benefits of Delivering Multilingual Customer Support 
So far, we have evaluated the importance of effective multilingual customer support and breaking down language barriers with an AI-driven approach to CX operations. Now, let's take a closer look at the opportunities this strategy can offer to businesses.
Expands Global Reach and Market Share 
When your business communicates with customers in their preferred language, it breaks down barriers that may have limited your reach. This enables you to enter new markets, connect with diverse customer segments, and increase your market share.
By embracing multilingual customer support, you position your business as a global player sensitive to the unique needs of customers worldwide.
Boosts CSAT Scores and Loyalty 
Companies in the US lose $136.8 billion annually due to customer brand-switching, underscoring the pivotal role of customer satisfaction in boosting profitability. 
Multilingual customer support significantly improves the likelihood of satisfying your customers, resulting in increased customer loyalty and higher chances of them recommending your products or services. 
In essence, prioritizing customer requests and understanding translates into elevated CSAT scores, customer retention, and the attraction of new patrons.
Reduces Customer Service Costs and Increases Efficiency
Investing in customer support can lead to significant cost savings and improved efficiency. AI-powered solutions automate routine customer interactions, enabling human agents to concentrate on complex, high-value tasks.
By handling translation and basic customer queries, AI enhances the productivity of your customer service team, resulting in shorter First Response Times (FRTs), Average Handling Times (AHTs), and increased First Contact Resolutions (FCRs). Consequently, your organization can lower overall customer service expenses while providing superior support.
Addresses Product or Service Issues Effectively
Studies show that 62% of customers are more likely to tolerate product or service problems if they receive high-quality customer support in their preferred language.
Promptly addressing customer concerns and offering solutions in their native language demonstrates your commitment to satisfaction. It's a powerful way to transform challenges into growth opportunities and create positive customer experiences.
AI-Powered BPO by Mplus: Revolutionizing Customer Interaction
As a leading provider of business process outsourcing (BPO) services in Europe, we are at the forefront of innovation in the CX industry. Our approach combines extensive expertise with cutting-edge AI technology to offer you a seamless and efficient solution.
Introducing Buzzeasy, our AI-powered contact center solution that comes complimentary with our BPO services. It serves as the bridge connecting our agents and clients, revolutionizing the way we interact.
Being a cloud-based AI solution, it significantly boosts agent productivity by assisting them in comprehending customer issues and suggesting appropriate responses. It incorporates AI-powered automated translation and training features, empowering agents to proactively address challenging situations.
Here's how Buzzeasy transforms the agent experience, facilitating multilingual support and elevating their flexibility to deliver outstanding customer service.
AI-Driven Assistance for Streamlined Customer Service
Leveraging its AI capabilities, Buzzeasy offers intelligent responses that empower agents to swiftly grasp and resolve customer inquiries. This not only expedites problem resolution but also elevates the overall quality of service.
Intelligent AI-Powered Chatbot Solutions
Buzzeasy's AI bots are engineered using advanced models tailored to meet specific client needs. These bots evolve alongside your unique use cases, facilitating the expansion of your knowledge base while maintaining exceptional quality and efficiency. This enables rapid and precise customer interactions.
AI-Powered Translation for Effortless Language Communication
Say goodbye to language barriers when dealing with customers. Buzzeasy automatically identifies the customer's language and seamlessly translates the conversation into the agent's preferred language, ensuring clear and effective communication.
Ready to explore the full potential of AI and deliver unmatched customer experiences with a multilingual and holistic approach to customer service? Visit our website to explore all the exciting details of Buzzeasy!