The new eCommerce vertical within the Mplus Group gathers more than 2.5 million registered users and is set to generate over 30 million euros in gross merchandise value annually.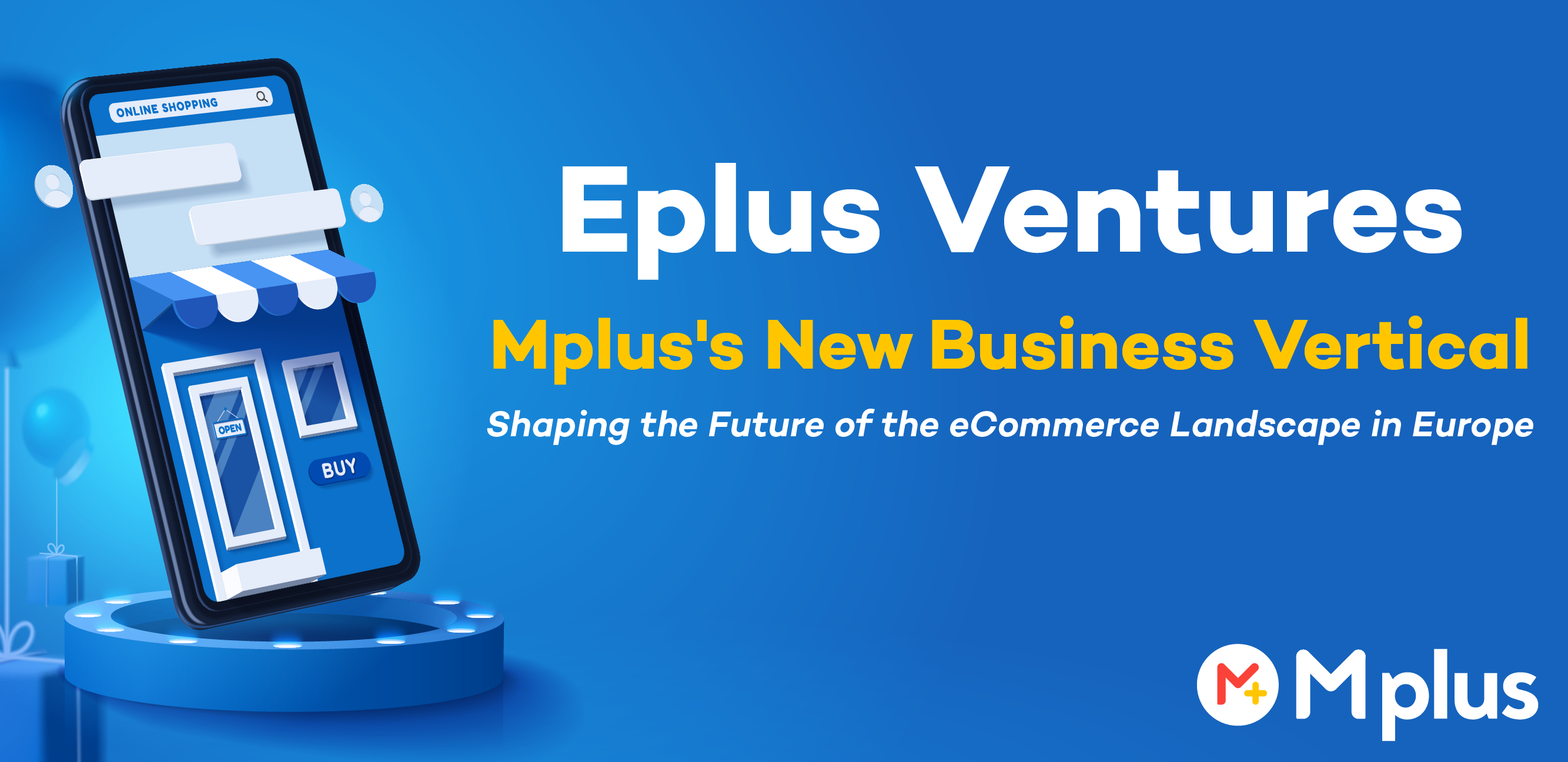 Zagreb, September 25, 2023 – Mplus Group (Meritus ulaganja d.d.– ZSE: MRUL), the European BPTO (Business Process and Technology Outsourcing) industry leader headquartered in Zagreb, is forming a new eCommerce business vertical. The vertical will operate under the brand name Eplus Ventures. This new vertical brings together over 2.5 million active and registered users, and is expected to generate more than 30 million euros in gross merchandise value. Growth and innovation, fueled by cutting-edge technological achievements, personalized shopping experiences, and a strong emphasis on impeccable user experience are all cornerstones on which Mplus bases its future activities in the eCommerce segment.
"The formation of Eplus Ventures marks the continuation of our successful strategy in building business verticals that complement each other by implementing innovative and smart solutions, contributing to the growth and development of the entire Mplus Group. By partnering with eCommerce companies, we are paving the way to establishing a leading vertical of this kind in Central and Eastern Europe. Through the synergy of all our members in the BPTO, HR, and now eCommerce sectors, we offer comprehensive and integrated solutions with an emphasis on improving the quality of user experience and sustainability," stated Darko Horvat, President of the Management Board of Meritus ulaganja d.d.
The new business vertical of the Mplus Group has been established through the consolidation of companies acquired during the Group's development, and will operate under the brand name Eplus Ventures. Serving millions of users across 13 markets in Central and Eastern Europe through 11 individual online marketplaces, this vertical brings together platforms primarily operating in the beauty, healthcare, and travel sectors, collaborating with renowned companies such as L'Oréal, Hilton, Radisson Blu, and others. The platforms within this venture include Megabon and Pink Panda, which both boast an eCommerce business model with a strong focus on end-users. Currently, Eplus Ventures employs over 100 experts specialized in various aspects of the eCommerce industry, ranging from technology to sales, marketing, and customer support.
"I am thrilled that, as part of the Mplus Group, we have the opportunity to advance the eCommerce sector with innovative solutions. Through Eplus Ventures, we are gathering the best experts and introducing innovative practices from a wide spectrum of fields, all with the goal of expanding our user network and creating an exceptional customer experience," said Almir Desević, CEO of Megabon. 
"Our focus has always been on the end customer and developing processes that enable speed, simplicity, and easy access to services. With Mplus, we have gained a strong partner and vital support in the continued growth of our business and the eCommerce industry as a whole," stated Tina Jan, CEO of Pink Panda. 
In further development, the focus will be on the markets of Croatia, Slovenia, Germany, and Italy, with a plan to position Eplus Ventures as a leading operator of eCommerce platforms in this part of Europe. 
Mplus Group, which last year entered a partnership with Manpower to form the Workplace Group, an HR business vertical focused on providing integrated human resource management, selection, and recruitment services, sees this new move as part of its continued and successful strategy, which is based on ongoing assessments of market needs and identification of opportunities for growth and development.
About Mplus Group: 
Mplus Group is a European leader in Business Process and Technology Outsourcing (BPTO), which successfully integrates the dynamic industries of contact centers, information technology, and employment services to address global challenges in customer support. The parent company, Meritus ulaganja d.d., is owned by pension funds, institutional investors, and private stakeholders. The BPTO business vertical of the Group includes Mplus Croatia d.o.o. and its subsidiary companies, while the HR vertical comprises 18 companies operating within the Workplace Group. The newest addition to Mplus Group is the eCommerce business vertical operating under the brand name Eplus Ventures. This vertical consists of companies operating under a shared eCommerce business model, uniting platforms in the beauty, healthcare, and travel segments. Through an innovative business model, Mplus Group has accelerated its market presence with rapid organic growth and an M&A platform based on a buy-and-build strategy. Since 2016, the Group has completed 17 acquisitions, ensuring a diversified client portfolio that includes leading European and global telecommunications, finance, technology, energy, logistics, and e-commerce companies, as well as companies in the fast-moving consumer goods sector. With offices and operational centers in 17 countries, Mplus Group's multicultural team community comprises over 13,600 employees. In addition to Croatia, the Group provides its services across 57 markets worldwide.