The global eCommerce industry has experienced remarkable growth, with sales reaching nearly $5 trillion in 2021, as reported by Statista. It is projected to expand by 50% over the next four years, potentially surpassing $7.4 trillion by 2025.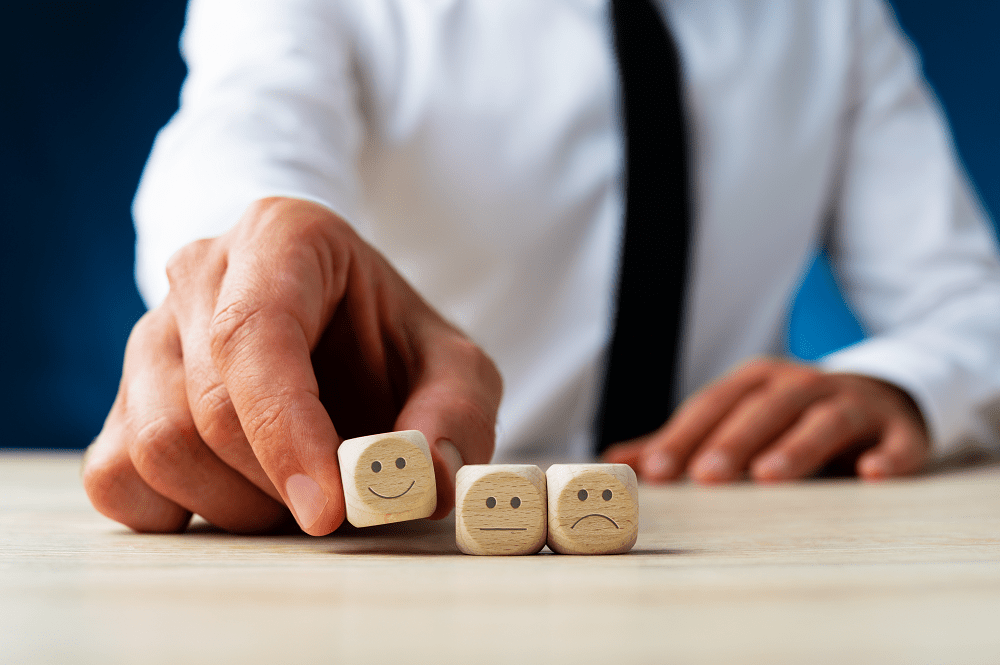 In an era where AI-driven tools and practices have become commonplace, delivering personalized and seamless omnichannel experiences is essential for eCommerce businesses to capitalize on these next big opportunities.
The real challenge lies in upgrading customer service with the right technologies and expertise. This is where a BPO company can play a vital role.
However, choosing a BPO partner can be a daunting task if you don't know what to look for. In this blog post, we will guide you through the process of selecting the ideal BPO provider to meet your eCommerce customer service needs.
What BPO Means for eCommerce Businesses 
First of all, let's define what Business Process Outsourcing (BPO) stands for. BPO involves delegating certain business processes to external parties.
It encompasses a wide range of services and functions, including IT services, customer service, marketing, back-office operations, financial management, accounting services, human resources, knowledge process outsourcing, and legal processes.
Business process outsourcing companies specialize in these areas and offer their expertise to enhance your organization's operations.
In terms of eCommerce customer service, these companies can design new interaction journeys for your customer support services, help you define new sales models, and provide technical support to enhance your back and front-office operations
Insightful Tips to Determine the Right Business Process Outsourcing Partner 
We are all aware that customer service in the eCommerce industry has evolved beyond good old email and phone support. Now, it involves providing round-the-clock support through various channels, managing complex procedures, and ensuring consistent customer assistance.
To achieve these goals, it is essential to partner with a service provider who possesses the necessary tools and expertise to optimize your overall customer experience. 
According to HBR, optimizing the ultimate experience requires businesses to build customer service operations that function like an intelligent experience engine. 
These systems could utilize the latest technologies, like AI, to capture, analyze, and leverage customer data on a large scale, thereby enhancing the customer journey across different touchpoints.
If you aim to achieve this level of collaboration, here are some valuable tips to bear in mind.
1. Define Your Goals and Expectations 
When it comes to selecting the right BPO services provider, it is essential to begin by clearly defining goals and expectations. This entails determining the desired outcomes and accomplishments you seek through outsourcing your customer service.
Here are some common objectives that eCommerce businesses often have when outsourcing customer service:
Enhancing customer satisfaction and fostering loyalty
Minimizing operational costs and overhead expenses
Improving efficiency and productivity
Keeping up with scalability during high-traffic seasons and managing peaks intraday and weekly
Gaining access to skilled and experienced agents
Adapting to fluctuating demand by scaling up or down
Concentrating on core competencies and strategic goals      
 
You should establish realistic expectations that are agreed upon by both parties regarding the project's scope, timeline, budget, quality standards, KPIs, and other relevant aspects.
By clearly defining your goals and expectations from the outset, you will be able to find a BPO company that can meet or even surpass them. Moreover, this approach will help you avoid misunderstandings or disappointments down the line. 
2. Search for Credentials and Assess Business Reputation
If your aim is to deliver great customer services across all channels beyond mere product and service offerings, it is crucial to collaborate with an experienced and trustworthy BPO service provider. To ensure their reliability, there are a few key strategies you can consider:
Verify their security standards: Look for indicators, such as ISO certifications, PCI compliance, GDPR compliance, and other industry-specific standards, that reflect their quality and security levels.
Assess their market reputation: Seek testimonials, reviews, ratings, case studies, references, or other sources of feedback that demonstrate their performance and client satisfaction levels.
Evaluate their experience: Review their portfolio, client list, industry awards, or any other evidence showcasing their knowledge and skills in managing eCommerce customer service needs.    
 
By following these steps, you can effectively filter out unsuitable BPO companies for your eCommerce business and focus on those that meet your requirements.
Decoding the Ultimate Shopping Experiences Through Collaboration
3. Compare and Contrast Offerings 
BPO providers can offer a combination of services or might be specialized in specific verticals. It is important to assess their capabilities and expertise before collaboration. You can consider the following factors when selecting a BPO provider:
Services: Consider the specific services they offer and whether they cover the channels you require. Are they also proficient in technology, system integration, software development, and business process management?
Quality: Check how these BPO companies ensure consistent and high-quality customer service. Ask about their quality standards and how they monitor, measure, and improve customer service performance. Also, learn if they are able to source the right fitting talents for your business.
Cost: Ask about their payment terms and pricing models. Are there any hidden fees or charges? How do they handle currency fluctuations and taxes?   
 
4. Avoid Common Mistakes
Many businesses prioritize finding the cheapest provider when outsourcing their customer service, often overlooking the importance of quality. While cost is a significant factor to consider, it should not be the sole consideration.
Opting for a low-cost provider may result in short-term savings, but it can lead to poor experiences. It is worth noting that acquiring new customers is significantly more costly, ranging from 5 to 25 times more expensive than retaining existing ones.
There are some other crucial mistakes to avoid, such as losing control over your customer service operations, compromising on data security, and failing to collaborate for adequate training.
5. Look for More Than Just a Contact Center Provider 
Your primary objective in partnering with a BPO provider may be to improve your customer service initiatives. Yet, it's important to note that their responsibilities extend beyond simply outsourcing team members.
An ideal outsourcing partner should possess a profound understanding of your business and industry. They should thoroughly analyze your existing processes to identify strengths and weaknesses.
Furthermore, they should enhance your operations by providing qualified team members, cutting-edge customer experience technologies, and valuable consultancy services.
6. Ensure That You Are Provided With the Right Customer Service Team Members 
As HBR suggests, customer experience is often misunderstood nowadays and reduced to surface-level factors, like how things look. But actually, it's about how customers react and feel when they engage with something that matters to them.
To truly understand what customers want and ensure their needs are met smoothly, it's crucial to have highly skilled customer service professionals who can grasp customer needs and purposes, handle requests, and address complaints effectively.
So teaming up with a BPO provider that keeps local and native-speaking agents on board can help businesses streamline their growth strategies with actionable customer insights and deliver the ultimate experiences across channels.
Let's Join Forces to Transform Clicks Into Purchases 
Joining forces with a skilled provider can open the door to a multitude of benefits for your business. By doing so, you can unlock the potential to significantly reduce operational costs, seamlessly handle fluctuations in demand, and ensure 24/7 service.
Moreover, this partnership allows you to deliver exceptional customer experiences, creating positive impressions and fostering brand loyalty.
As one of the leading BPO providers in Europe, we are passionately committed to revolutionizing your eCommerce customer service operations. 
Our comprehensive CX solutions, advanced technology products, and expert consultancy services are designed to empower your business and drive it toward unprecedented success.
Are you eager to learn how we can help you stand out from the crowd in the competitive eCommerce landscape? Meet our expert team today!