HELMSTEDT / ZAGREB, September 14, 2023 — Invitel, the renowned German call center and BPTO service provider, which became a part of the Mplus Group in 2022, proudly announces its official rebranding as Mplus Germany. This strategic decision reflects the company's complete adoption of the unified visual identity shared by all BPO members within the Mplus Group, marking a significant turning point in its journey.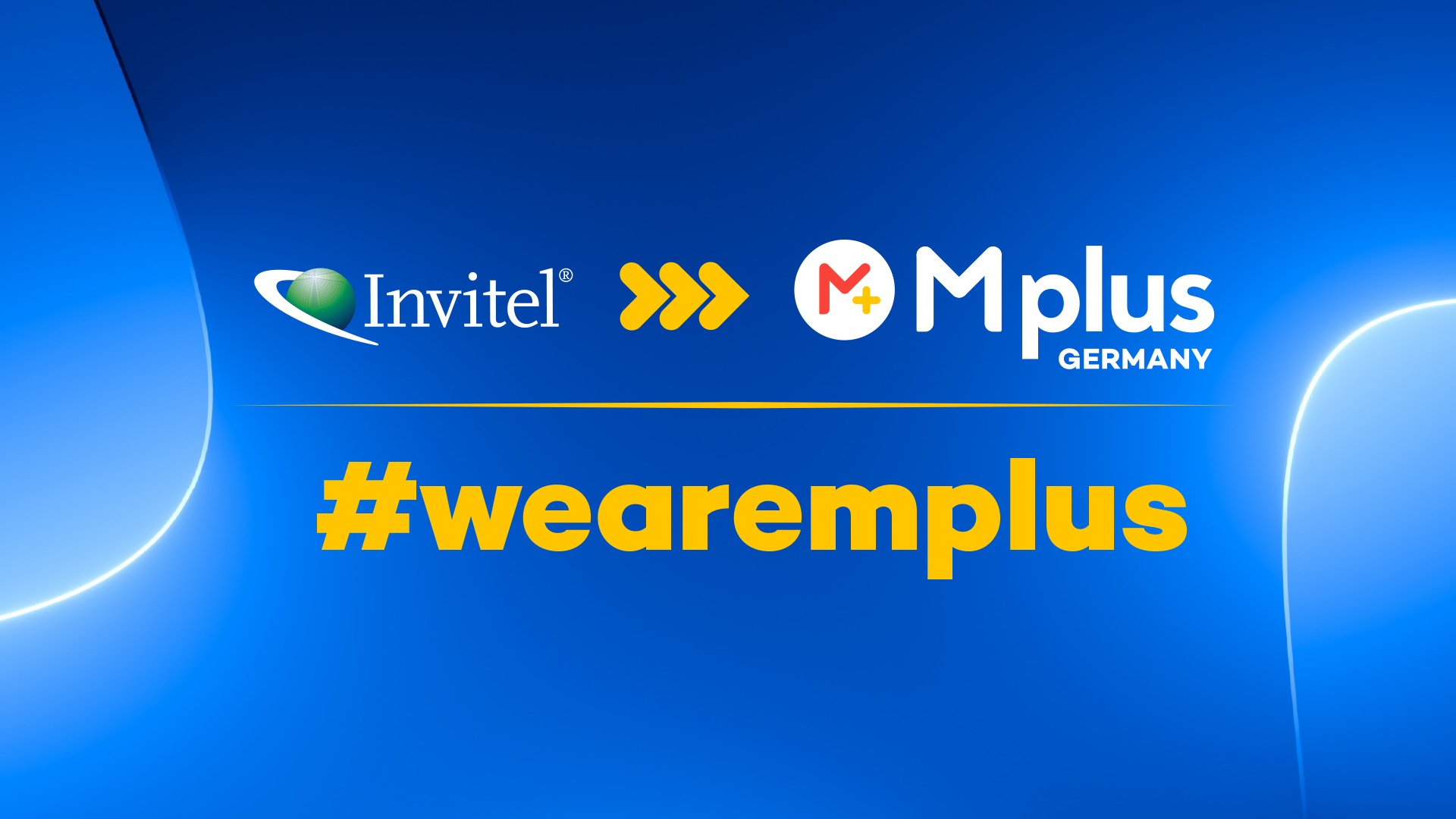 The rebranding effort goes beyond a mere name change. Mplus Germany is in the process of updating its company website, social media presence, and all communication materials to seamlessly align with the overarching Mplus brand. This ensures consistent and impactful representation across all communication channels.
"Invitel has been an integral part of the Mplus Group for over 18 months now. The Mplus brand identity represents more than just a new name for Invitel; it embodies the connections between people within the Group and the remarkable synergy of knowledge, talent, and creative solutions. Our customers will benefit from our innovative capabilities in digitalizing the customer experience, as well as our adaptable nearshore, onshore, and offshore models. This transition also opens up a world of new opportunities for our employees, both domestically and internationally. The inclusive and open corporate culture of the Group is gradually permeating our teams, promising a sustained increase in employee satisfaction. I look forward to this exciting journey ahead," said Raoul Blautzik, CEO of Mplus Germany and CEE.
By solidifying the Mplus brand's presence not just in the German market but also on a global scale, this modernized external image mirrors the company's forward-thinking and innovative approach to business.
Tomislav Glavaš, CEO of Mplus Group, added, "As Mplus expands its operations across Europe and worldwide, this rebranding marks a crucial step in the Group's internal consolidation and further strengthens its position as a leading global BPTO outsourcing organization. All of our strategies and efforts revolve around nurturing a stronger brand that consistently upholds the highest standards of service excellence and quality. This ensures that our clients can expect the same exceptional level of service, regardless of the location from which it is provided."
With the successful finalization of the integration process, Mplus Germany is set to fully utilize the diverse range of group activities in the fields of technology and talent development. This synergy aims to create an environment that fosters innovation and success, paving the way for the talents of tomorrow.
About Mplus Germany: 
Mplus Germany, formerly known as Invitel, is a leading call center and BPTO service provider. As a part of the Mplus Group, the company is committed to delivering innovative and exceptional customer experiences, leveraging cutting-edge technology and a talented workforce.