Zagreb/Istanbul/Helmstedt, 04.07.2023 – Mplus, one of Europe's fastest-growing business process technology outsourcing (BPTO) companies, has announced the appointment of Cemile Banu Hızlı as the CEO of Mplus Türkiye & MENA, and Raoul Blautzik as the CEO of Mplus Germany and Central & Eastern Europe (CEE). These appointments further reinforce the company's leadership team as Mplus continues its growth trajectory.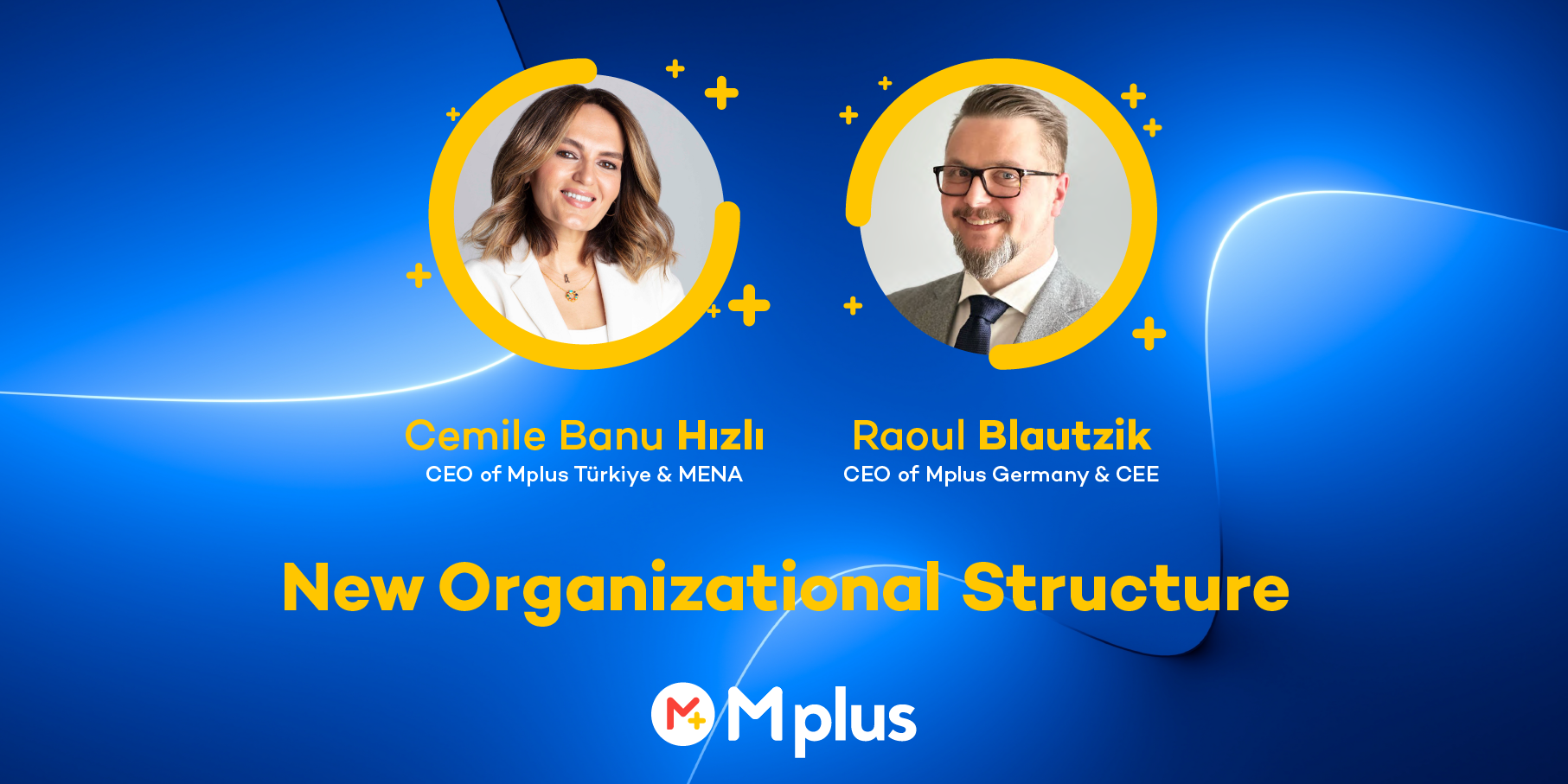 Cemile Banu Hızlı, a highly respected member of Mplus Group's Board and the current CEO of Mplus Türkiye, will now expand her role to oversee operations in Mplus Georgia and future MENA countries, in addition to her existing responsibilities. Banu's exceptional leadership and strategic insights have been instrumental in accelerating the growth of Mplus Türkiye resulting in remarkable financial achievements and team expansion. Furthermore, her outstanding contributions have enabled Mplus Türkiye to establish itself as a trusted service provider for EU banking clients. 

"I am incredibly honored to take on the role of CEO for Mplus Türkiye and MENA, " Cemile Banu Hızlı said. "It has been a privilege to lead Mplus Türkiye and witness the remarkable growth and success we have achieved. I am excited to further contribute to Mplus expansion by overseeing operations in Mplus Georgia and other MENA countries. Together with our talented teams, we will continue to drive innovation, deliver exceptional services, and strengthen our position as a trusted partner for our clients across the Türkiye and MENA region."

Raoul Blautzik, CEO of Mplus Germany and CEE, and a member of the Mplus Board, will play a key role in streamlining service delivery operations, enhancing employee development, and driving sustainable growth. With over 20 years of experience in global operations leadership, Raoul has successfully managed teams and clients on five continents. Prior to joining Mplus, he served as the Managing Director of Operations for Majorel in Germany for seven years. After leading Mplus country operations in Germany to a strong start this year, Raoul sees great potential in the CEE region.

"I see my new appointment as an opportunity to leverage the immense potential and untapped talent in the Central & Eastern Europe markets. Joining Mplus at such a crucial time allows me not only to continue the successful course but also to shape it with new possibilities. My primary focus will be on forging strategic partnerships, driving operational excellence, and delivering client-centric solutions. Concurrently, I am dedicated to fostering a unified team that combines diverse strengths, talent, and expertise with the aim of becoming the employer of choice in the future."

Tomislav Glavaš, CEO of Mplus Group, expressed his excitement about the appointments, stating, "We are delighted to announce the appointments of Cemile Banu Hızlı and Raoul Blautzik to these key leadership positions. Their expertise, dedication, and impressive achievements make them the perfect fit for their new roles. As we continue to expand our operations, their leadership will play a crucial role in driving our overall success."

This reorganization reflects Mplus' dedication to enhancing operational efficiency and employee development. By leveraging the wealth of experience and proven leadership abilities of both Cemile Banu Hızlı and Raoul Blautzik, Mplus aims to further strengthen its position as a leading provider of business process technology outsourcing services in Europe.