Mplus Group, a European leader in BPTO (Business Process and Technology Outsourcing), is excited to announce the launch of "Future Talks," a series of conversations with influential global and industry leaders.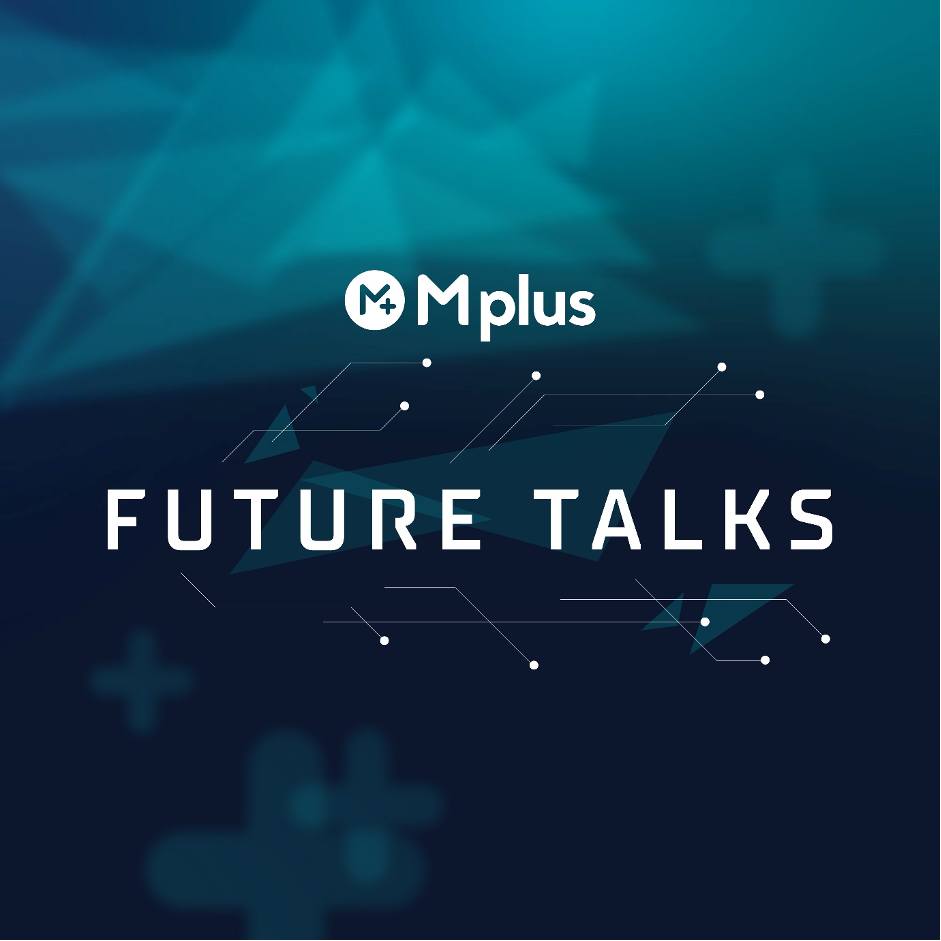 Through this series, we aim to delve into an array of urgent business and societal matters, including artificial intelligence (AI), environmental, social, and corporate governance (ESG), evolving workplaces, and more.
Hosted by Mplus's Chairman, Luka Orešković, the "Future Talks" series proudly presents its inaugural guests: Esko Aho, former Finnish Prime Minister and ex-Nokia Executive Board Member, along with Carin-Isabel Knoop, Executive Director at Harvard Business School.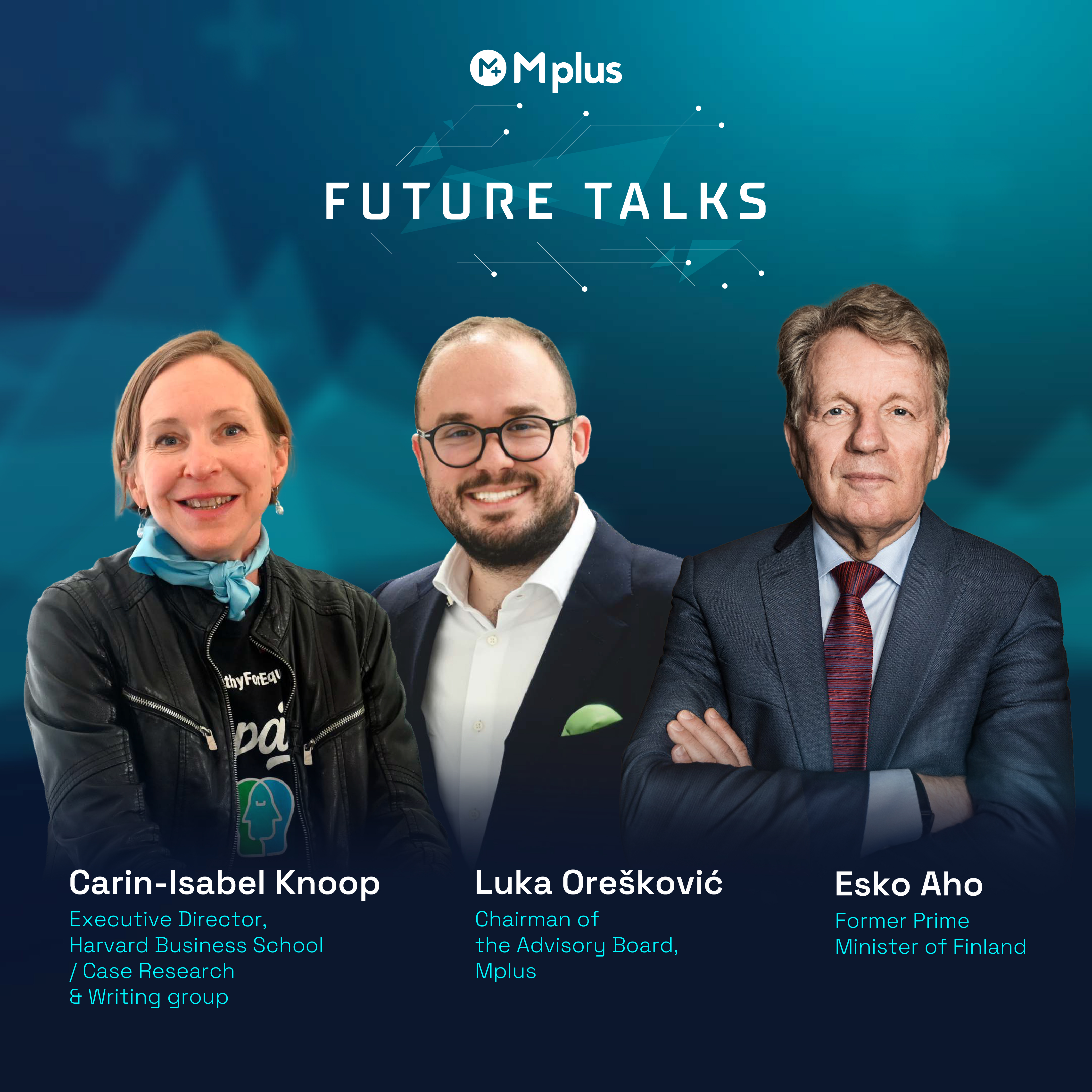 Inaugural Future Talks interviews
Esko Aho kicks off the series by sharing insights on navigating transformative technological and societal shifts.
Drawing from his experience leading Finland and Nokia through pivotal transformations, he highlights the acceleration of change during crisis moments. 
Esko emphasizes, "In crisis moments, transformation happens faster. There is a very simple reason for that — you have an urgent need to do something and there are fewer aggressive forces against change."
Carin-Isabel Knoop, our second guest, delves into workplace mental health, a subject she's been passionate about even prior to the COVID-19 pandemic. 
As the author of "Compassionate Management," Knoop explores successful organizations' traits in managing and engaging employees, particularly emotional well-being. 
She asserts, "We know from our daily lives that we are not robots... We manage people who have their ups and downs, and yet we're ignoring that human side in business."
You will be able to find the full Future Talks interviews on the Mplus YouTube channel from August 17.
A continued focus on innovative thinking
As a pioneering BPTO provider, we are launching "Future Talks", a manifestation of Mplus Group's commitment to continuous learning, innovative thinking, and adaptation to change. 
Reflecting the Group's vast footprint and diverse client portfolio, which includes leading companies in various sectors, this series embodies our mission to share innovative ideas that resonate with our clients.
This aligns seamlessly with Mplus Group's strategy of investing in operational and IT segments. Among our recent investments is Buzzeasy, an AI-powered communication platform reshaping chat into a versatile contact center, enhancing user experiences across the Group's operations.
Look forward to upcoming episodes of "Future Talks," where captivating leaders will dissect pressing contemporary issues. Our aim is to foster thought, inspire conversations, and catalyze action, ultimately shaping a more informed and connected future.
Stay tuned to our website and social media channels for the forthcoming episodes of "Future Talks."