Zagreb, September 29th, 2023 - Darko Horvat, President of the Management Board at Mplus (Meritus ulaganja d.d.), had a one-on-one interview on the TV show 'Zeleno gospodarstvo' (Green Economy) on Poslovni TV. The show, hosted by Ivana Belić, Head of Strategic Communications at the North-West Croatia Regional Energy and Climate Agency (REGEA), delved into the topic of financing sustainable projects.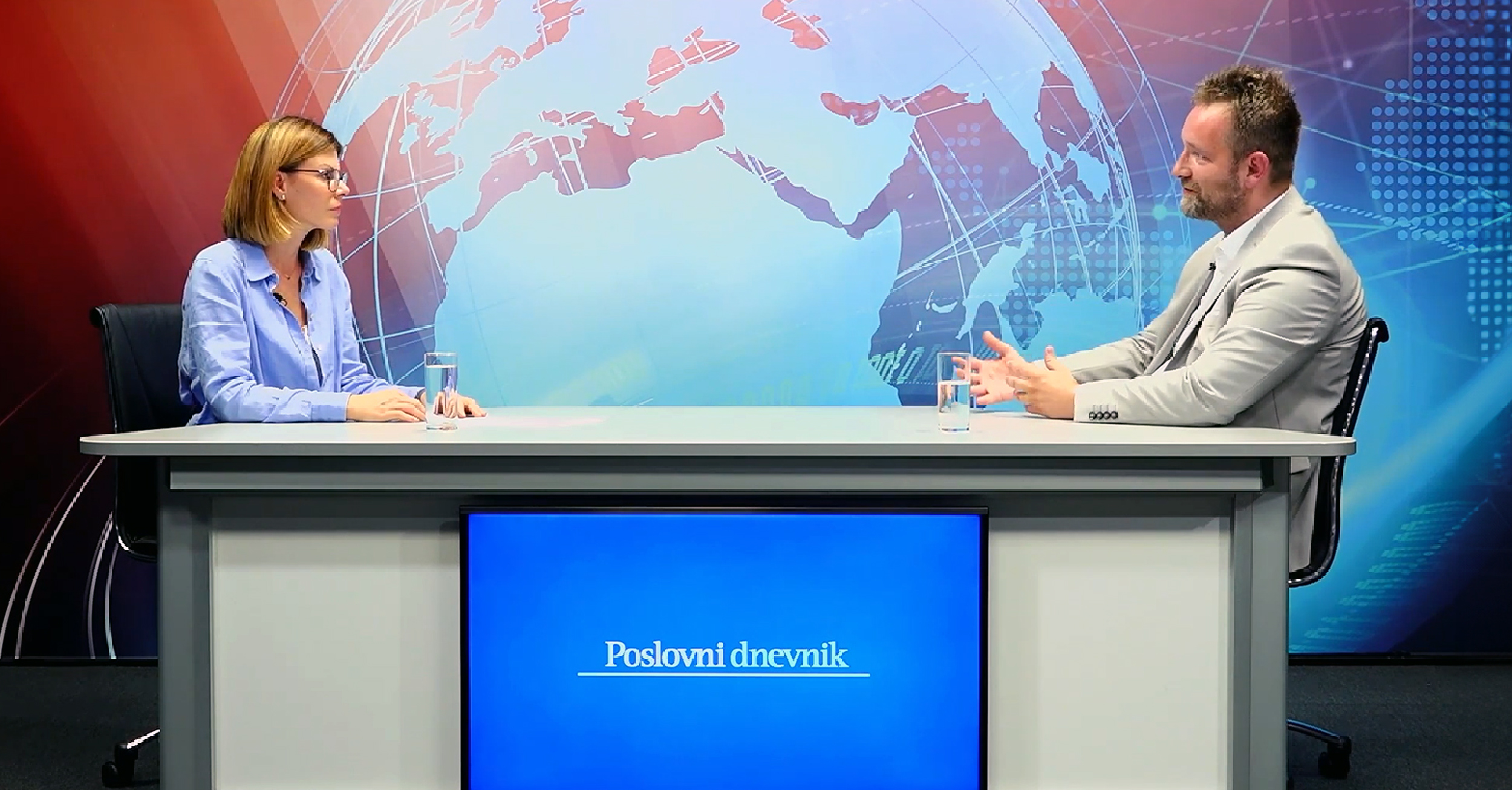 The discussion revolved around green bonds as the future of financing and challenges on the path to the first issuance.
As Horvat emphasized, Mplus is a trailblazer in sustainable financing and proudly holds the distinction of being the first company in Croatia to issue a corporate green bond, reinforcing its ongoing commitment to environmental responsibility. With an allocation of 40 million euros in green bonds, Mplus aims to make a meaningful environmental and societal impact.
Horvat stated, "Mplus is taking a proactive stance in reducing our greenhouse gas emissions by 25 percent and increasing the representation of women in managerial positions to 51 percent. We've recognized the growing demand from investors for innovative products in the capital markets and have responded to their need for investments that not only yield profitability but also positively impact the communities in which we operate."
When asked about the rationale behind the green bond issuance, Darko Horvat explained, "We are a rapidly growing company, and this was the right approach to secure capital for future investments and the development of the entire Mplus Group."
A commitment to sustainable business practices
He underscored the importance of transparency and Mplus's commitment to achieving key performance indicator (KPI) goals. According to Horvat, sustainable business reflects global efforts across all sectors of business and life.
Nevertheless, he acknowledged the obstacles on the path to sustainability, especially regarding access to renewable energy sources in the countries where Mplus operates. 
Furthermore, he highlighted the challenge of dependence on numerous external factors beyond the company's control. However, he noted that Mplus and its leadership are committed to demonstrating that sustainable business practices are not only viable but also essential for a better future.
As the world grapples with ongoing environmental and social challenges, Mplus is illustrating that businesses can lead the way in effecting positive changes while achieving financial success.
The full interview in Croatian is available at Poslovni dnevnik.