Zagreb, October 31st, 2023 – Mplus (Meritus ulaganja d.d. - ZSE: MRUL) and its subsidiaries have achieved impressive financial results in the first nine months of 2023, with a total revenue of 218 million euros. This marks a substantial 68% increase compared to the same period last year. During this time, the company also witnessed EBITDA rising to 20.8 million EUR, reflecting an 18% increase. Moreover, the adjusted EBITDA exhibited significant growth, reaching 26.8 million EUR, a remarkable 37% increase.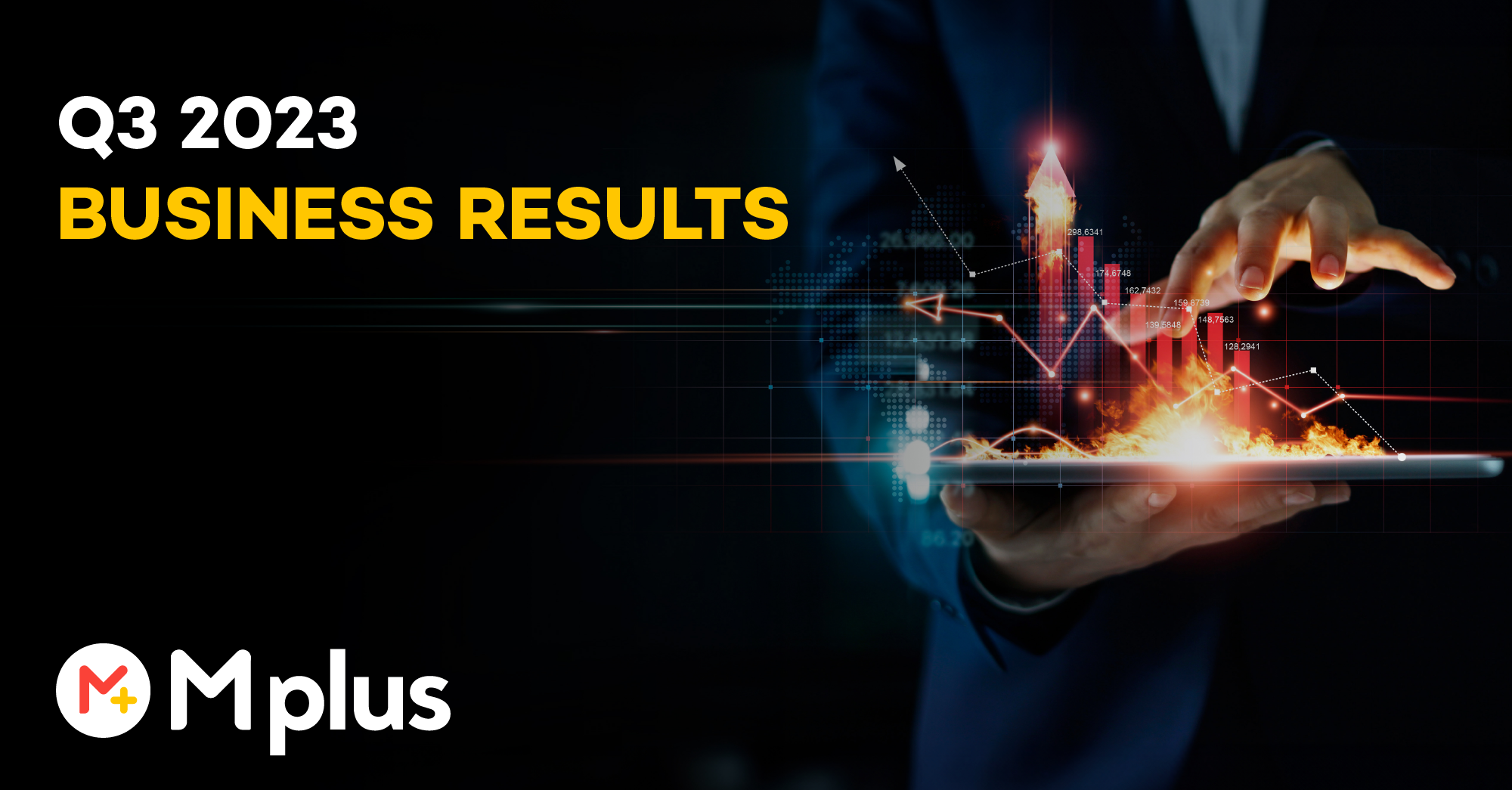 The increase in revenue is a direct result of the organic expansion of BPTO business revenues, which saw a substantial 26% growth compared to the previous period, along with significant progress in the HR and eCommerce sectors during 2023.
A pivotal achievement in the company's journey was the establishment of its eCommerce industry vertical under the Eplus Ventures brand. This endeavor has already garnered more than 2.5 million active users and is expected to generate 30 million EUR in gross revenue in its inaugural year. Eplus Ventures aims to establish itself as a leading eCommerce platform operator in the Central and Eastern European markets, with a dedicated focus on growth, innovation, technology, and providing an exceptional user experience.
Darko Horvat, President of the Management Board at Mplus, emphasized, "Our results in the first nine months demonstrate our strategic focus on increasing the volume and profitability of the BPTO segment and successfully integrating companies in the HR industry. The new eCommerce industry division sets the stage for further growth and planned acquisitions across all our industry sectors.
In July 2023, the Group launched a strategic business reorganization process aimed at optimizing the BPTO business and realizing synergies. This restructuring led to the establishment of Mplus CEE and Mplus MENA. Cemil Banu Hizli was appointed as the CEO of the Türkiye and MENA region, which includes Turkey and Georgia, while Raoul Blautzik assumed the role of CEO for Mplus Germany and the CEE region, covering Germany and Central and Eastern European countries. 
This transformation underscores the Group's unwavering commitment to operational efficiency, employee development, and the aspiration to secure a prominent position as a leading BPTO services provider in Europe.
Furthermore, the Group's dedication to corporate governance remains unwavering and is consistently highlighted through its adherence to the Corporate Governance Code of the Zagreb Stock Exchange and the Croatian Financial Services Supervisory Agency (HANFA) over the past three years. 
In October 2023, HANFA published the 2022 Annual Report on Corporate Governance for Zagreb Stock Exchange-listed companies, with the Group prominently standing out as one of only two fully compliant issuers on the Official Market. This recognition serves as a testament to the Group's unrelenting commitment to corporate governance, upholding the highest standards in the industry.