Leaders will have the opportunity to develop in 9 different areas such as Leadership Challenges Brought by Technologies, Change Management, Implementing Sustainability Strategy and Project Management throughout the program by meeting and interacting with many top-level trainers and instructors.
Mplus leaders across the Group have embarked on Mplus Elevate Leadership Development program in partnership with the prestigious IEDC - Bled School of Management. The 9-month program addresses key future leadership challenges, including the impact of technology and sustainability. The training is being conducted in various venues to provide unique environments and embrace cultural diversity. By equipping our leaders with advanced business management and leadership competencies, we are confident that this program will have a transformational effect on their personal and professional growth. In turn, this will contribute to a shift in our corporate culture, better preparing us for positive business transformation. We are proud to have a 60% female representation.
Our aim is for Mplus leaders to contribute to our organizational excellence by staying ahead of the curve on digital transformation, technological advancements, and cultural changes - all of which are global megatrends. The completion of each module is followed by a reflective session in order to ensure that the concepts covered have been assimilated and that connections between them have been established. Participants will also benefit from extensive networking opportunities, both with fellow Mplus leaders and through the open enrollment section of the program, benchmarking with peers from other companies.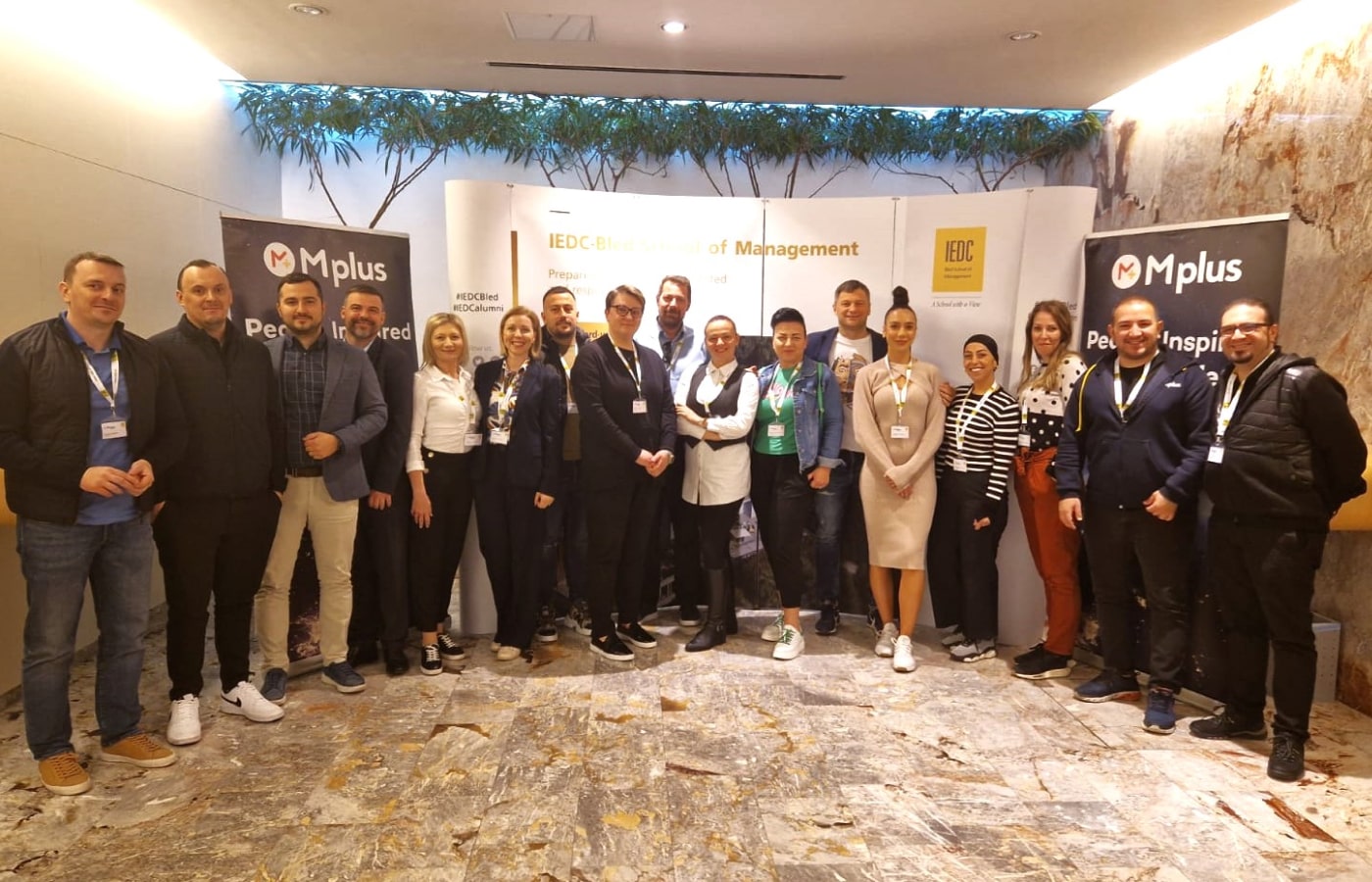 "There was an extremely positive atmosphere and good energy among the participants. It was great that we were connected and distributed in groups with participants from other companies", emphasized Biserka Hasan, Talent development Lead, one of the participants.
Overall ELEVATE program objectives
• The program should have transformational effect on selected group of participants through increasing the level of those business, management and leadership competences seen as key by M+ group, as well as identified based on IEDC experience from situations of similar profile. 
• High level of enthusiasm and commitment created within the program should "spill over" into the everyday roles of the program participants, help them to perform better, create desire for next steps of personal development, as well as motivate them to serve as proactive agents of change in their business environment. 
• The program should contribute to the change of corporate culture, ready to reach positive effects of business transformation. 
• The program should also allow for intense networking among the participants of the program but also allow benchmarking with participants from other companies in open- enrolment part of the program. 
• Finally the program should contribute to building of a strong sense of shared identity and values.

Particular ELEVATE objectives
• THINK and MANAGE differently in a competitive business world 
• BUILD a solid foundation of the core business functions that drive the organization 
• HONE execution skills allowing to deliver top class organizational performance 
• UNDERSTAND the broad strategic perspective 
• CONTRIBUTE to organizational and business transformation 
• GAIN a deeper understanding of themselves, management's roles and responsibilities 
• DEVELOP leadership skills to get the best out of them and their team 
• GROW as leaders 
• BE PREPARED to tackle challenges with confidence 
• CONNECT learning and personal development from the modules with daily job