Life is the biggest experience itself
As a BPO solutions company that has a commitment on creating exceptional experiences, valuing all aspects of life including people and our planet is our priority.
Our corporate sustainability starts with our value system and a principles-based approach to doing business with each stakeholder.
Hence, organizational ethical principles, good corporate governance, and professional ethics constitute the pillars upon which our activities are based on.
In order to join forces with other industry participants aimed at contributing to global sustainability, we are continually developing and implementing our policies on corporate governance, responsibility and environment protection.
Rewards & Certifications
Sustainable Development Goals
Here at Mplus, preserving the environment, caring for people, contributing to society, and protecting human rights are all interconnected. We have a strong commitment towards creating a cleaner environment and reducing our carbon footprint for both people and our planet.
Environmental Efforts
Increasing share of renewable energy in overall energy consumption
Implementing smart technologies and energy efficient solutions
Streamlining and optimizing IT infrastructure and equipment
Managing waste with no-excuse recycling activities
Reducing greenhouse gas emission
Reducing energy consumption
Optimizing business travels
Electrifying car fleet
People are at the heart of our business. Thus, we have a sharp focus on building a healthy team environment, providing equal opportunities for everyone, encouraging inclusion, respecting cultures, and utilizing our diversity.
Wellbeing Efforts
Diversity, Equity & Inclusion
Employee wellbeing and working conditions
Enhanced learning & development program
Women empowerment
Trust starts from security. At Mplus we strive to ensure that a strong culture of safety, security, and ethical behavior is embedded in everything we do to protect our assets — physical, digital, and human. While our security and compliance standards protect our partners and their clients, it secures the livelihoods of our employees as well.
Security Efforts
Upskilling & targeted training of employees with a focus on digital & soft skills
Comprehensive cybersecurity & legal framework aimed at the prevention of cybercrime & data breaches
Incorporation of sophisticated IT solutions & services enhanced by investments in advanced technology
Focusing on augmented customer experience to assist human interaction with technology & process the increased volume of interactions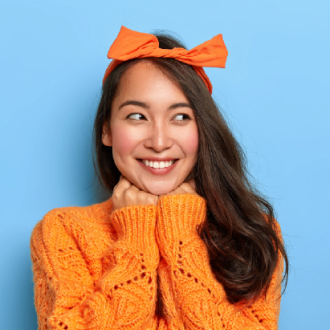 Ready to create next-gen customer experiences?
Let's elevate your business with our high-quality services.